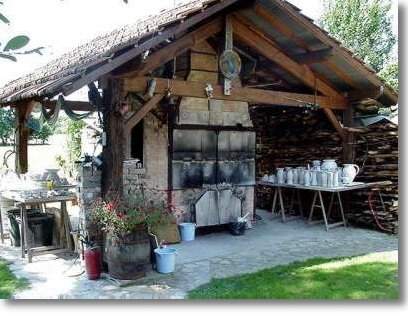 Packing of the greenware
One of our four kilns, that we exclusively use for salt-glazed stoneware. It is 3 cubic metres tall.
The burning chamber where the engobed (coloured slips) greenware is put on silicium carbide shelves.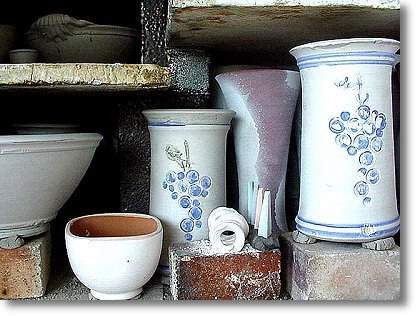 The engobed greenware is put on shelves
The boss has a watchful eye on the kiln packing.
Our Santa Clauses are already looking forward to their baptism of fire.